A new year means a new website committee! In this first column, the group of enthusiasts will introduce themselves.
Caya van Toorn (she/her) – Chairwoman
Caya is the chairwoman/-person of this committee. She's a 22 years old swiftie (idk about you…) and cannot make decisions, so she usually chooses everything. Besides musicology, she studies Dutch language and culture and she is one of the most bisexual people you'll ever meet. She loves to write songs, poems, articles and sometimes even stories. Her biggest passions in life are music, literature, dance, art and not to forget: FOOD. She could not be happier that she gets to be in and even gets to lead the committee this year!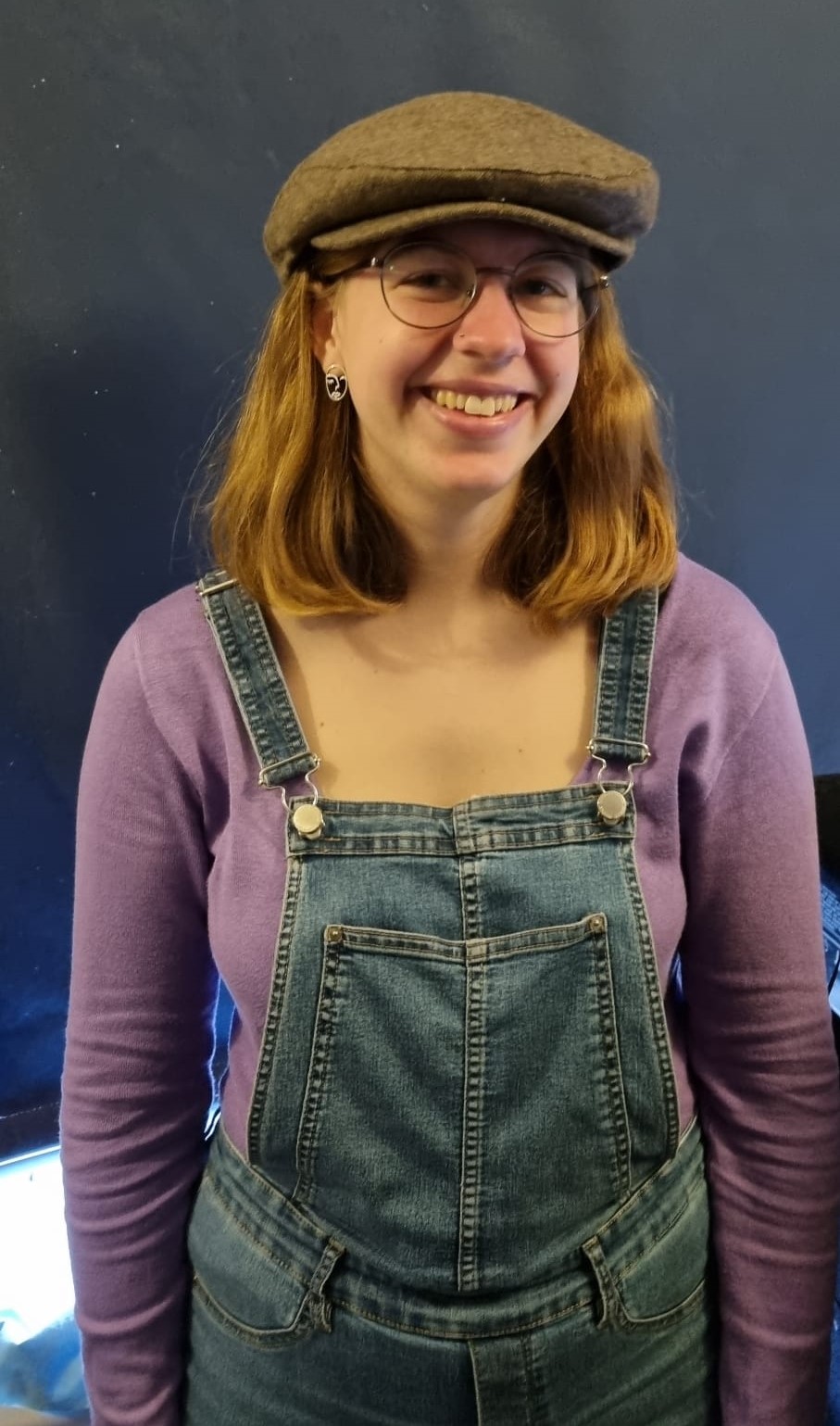 Jesse Ruijs (he/him) – Secretary
Jesse is the secretary of this committee. He's a 21 years old dancer, gymrat and professional Netflix binger. He has an obsession with painting by numbers and music performances in Glee. His favorite band/artist depends on the day, the weather, the position of the stars and the sun and whatnot. Right now it is Snail Mail. As a secretary he is responsible for drawing up the minutes and keeping track of the mailbox. A task in which he is happy to oblige.
Farah Winters (she/her) – Technological Editor/Treasurer
Farah is the technical editor/treasurer of this committee. She's an 18 years old violinist, but also plays the ukulele, guitar, piano and she really likes to sing. Making music with other people is her favourite thing to do. Her room is a true jungle: she has 38 plants (and they all have names). You'll never see her not wearing happy socks and she has a healthy obsession with dodie, La La Land, the Eurovision Song Contest and Christmas. She'll always take a picture whenever she sees a rainbow or a pretty sunset and she wants to pet every dog she sees. In the picture you see her with her dog Nolah!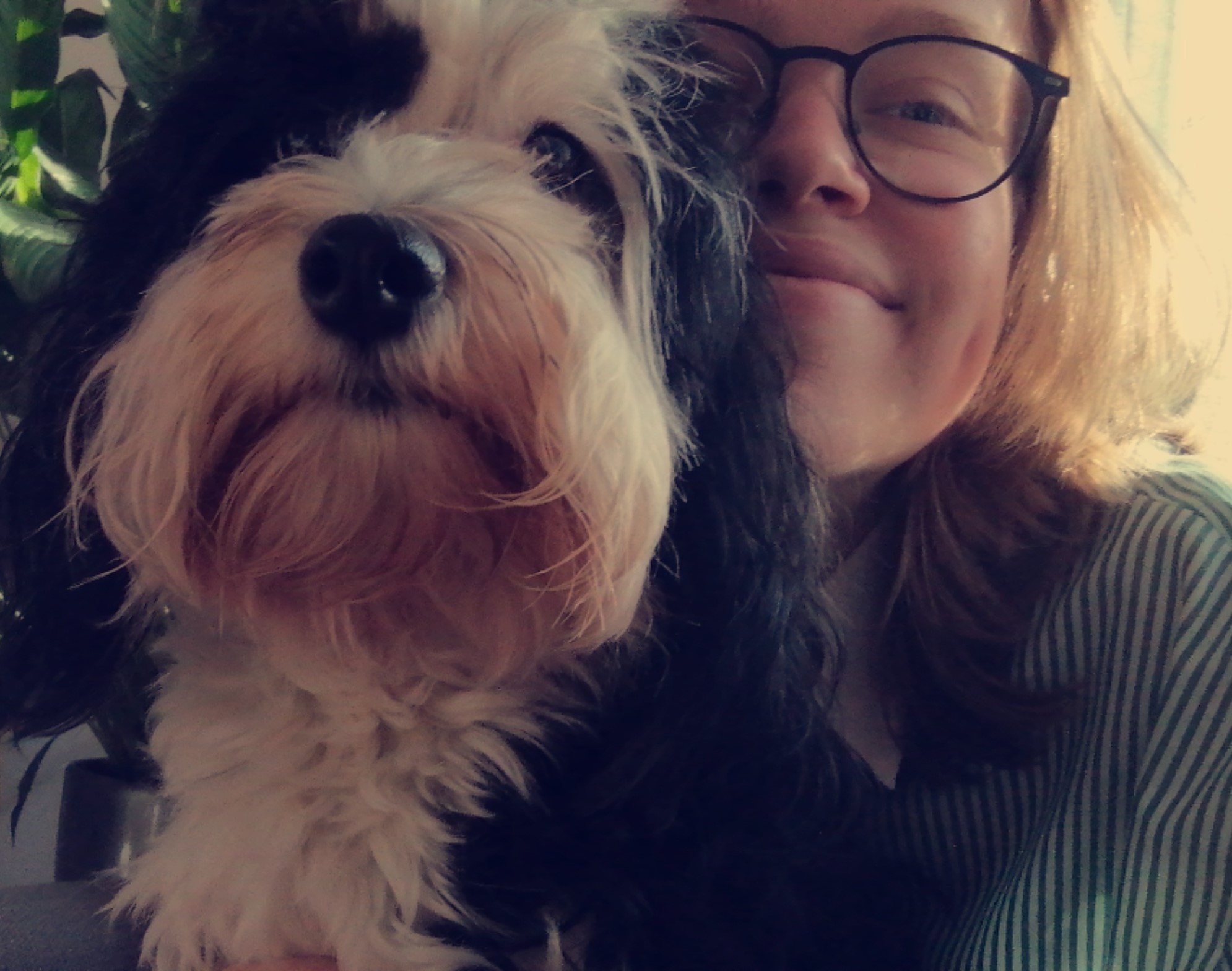 Justin Dekker (they/them) – Final Editor
Justin is the final editor of the committee. Last year, they were the committee's secretary. They are a 20 year old Fighter (or fan of Christina Aguilera). Justin is a second year historical musicology student who is also Hucbald's secretary of the 81st board. They love writing music and being creative. Justin is from Purmerend, but lives in Utrecht. They are obsessed with colorful clothing, so you directly notice them. Justin's favorite films include Burlesque (of course) and Mamma Mia. Their favorite artists include, well, Christina Aguilera and Kate Bush. They are a true feminist who tries to challenge the patriarchy by living their best live. Justin is really looking forward to all the things this committee will produce.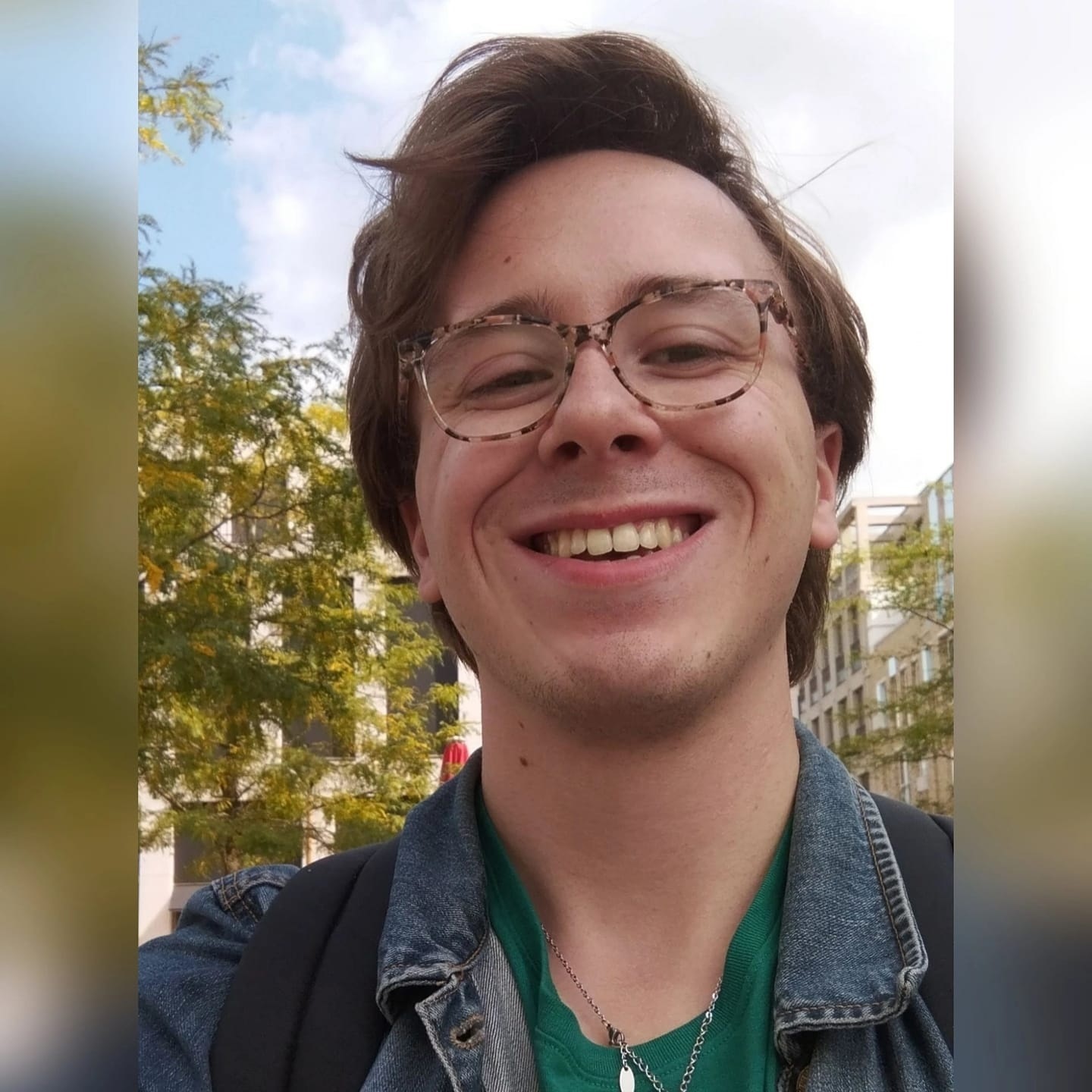 Aiden de Wit (they/them) – General Member
Aiden is a general member of this committee. They are a 20 years old chaotic violinist, fiber artist and music enthusiast. The fiber artist part means that they're spending every free minute crocheting (with a liberal interpretation of the word free here, they also crochet during lectures/seminars and meetings of the committee). They have two rabbits in their fairly big (for student understanding) apartment, they're very soft and fluffy. The quickest way to befriend Aiden is to feed them chocolate and give them hugs. Last but not least, they're very happy to administer the so called broodjestelefoon (where you can send all your funny quotes to)!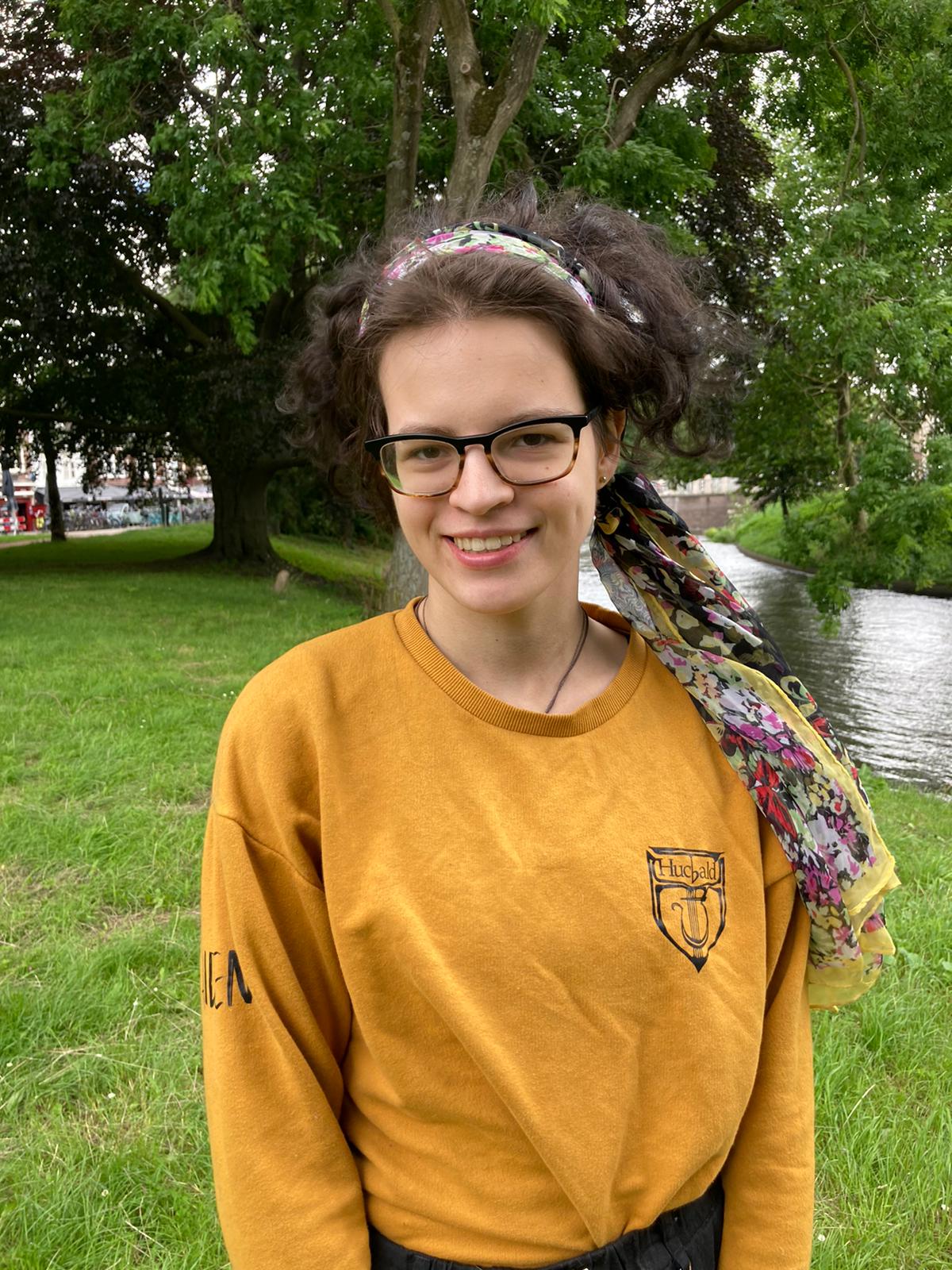 Fariel Soeleiman (she/her) – General Member
Fariel is also a general member of the Siteco and is a few years older than all the other members. This is her fourth and last time in this committee since she'll be graduating this academic year. She's been playing piano for over 10 years, but practicing isn't necessarily her hobby – so don't ask her to play anything out of the blue. In 2020 she graduated with a bachelor in Composition and Music Production at the Utrecht University of Arts and wants to write and produce music for herself and others in the future. Lastly, she was born and raised in tropical Surinam and moved to the Netherlands 5 years ago for her music studies.  She also loves photography and social media.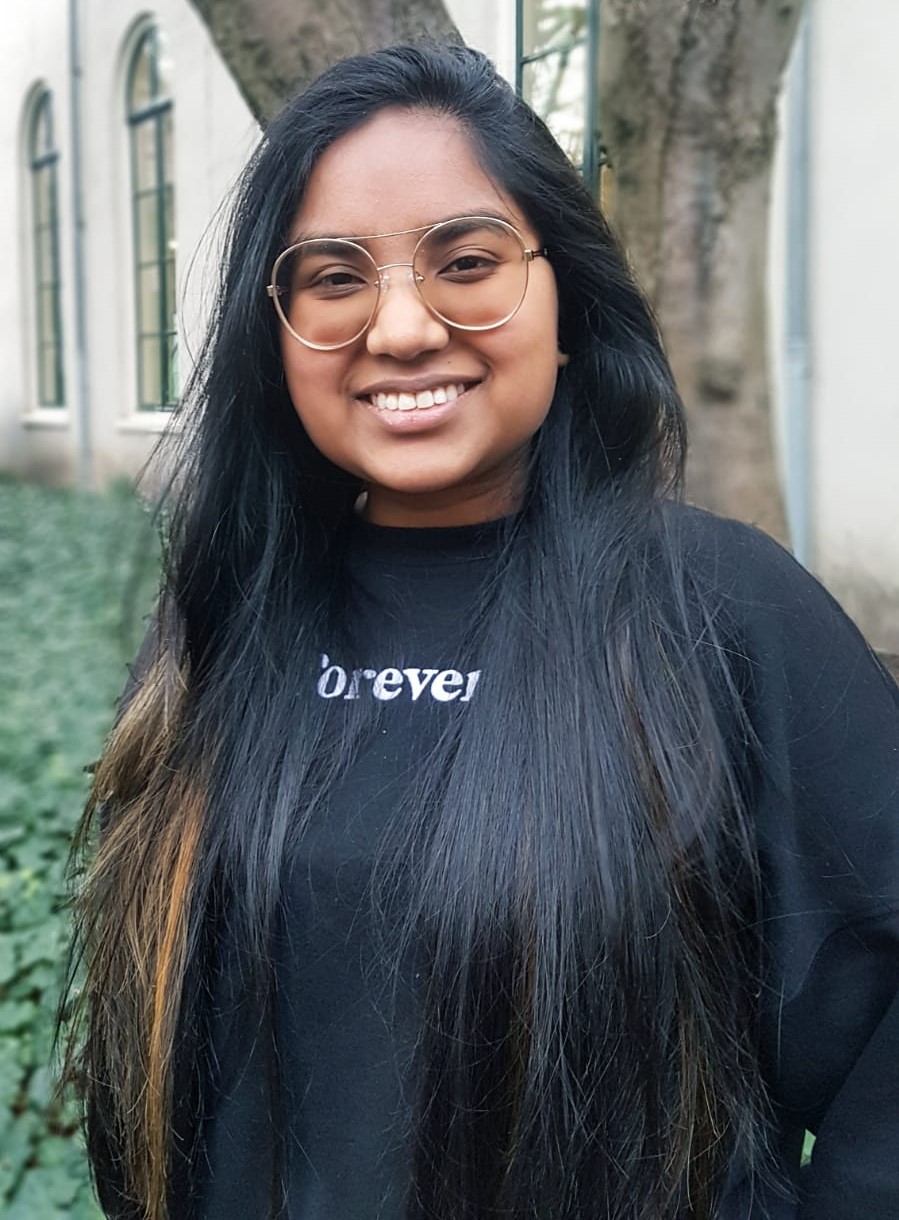 Annelotte Marechal (she/her) – General Member
Annelotte is a general member of this committee. She is 23 years old and does not play an instrument, which might look strange for a musicology student. She does have a guitar in her room she used to play. She has a big heart for her cats and plants, she recently got her first bonsai tree! In her free time she likes to go hiking, do karate, journaling, crocheting (with an audio book!!) or read a good book. But her biggest hobby of all is going to live concerts or festivals and finding new album to listen too.