As Christmas was nearing, I stumbled upon some Christmas articles of mine. I remember writing the Christmas column of last year as well and thought it would be funny to read and compare with this year's Christmas column. And guess what..
Apparently, I also wrote the Christmas column of 2018! That means I'll be writing siteco's Christmas column for the third time in a row! That means I created my own siteco-holiday tradition and I'm very merry to share it with you all.
---
For the readers who didn't read my older Christmas columns yet, my boyfriend (from now on Deon) and I like to go all out on food when it's Christmastime. As meat lovers, we tend to focus more on the meats and "forget" about the veggies. Carbs like pasta, bread and potatoes are always welcome on our table. But my point is that our Christmas dinner looks more like a meat fest.
With all the delicious snacks, meals and more in our fridge, it was hard for my housemates to control their lust and just eat it all before Christmas. But good thing I'm the strict Surinamese "auntie" who rules this house with an iron fist! Long story short, I saved Christmas.
On Christmas' eve at 6 pm, it was finally time to begin cooking and eating! We started with a salmon tartare, then a whole roasted chicken with mushroom sauce and some fries. After dinner, we decided to watch a romantic-but-not-too-sappy Christmas movie together. If you're a fan of Emilia Clark (and, of course, George Michael) then this is a MUST-WATCH!
After a long night sleep, we started the first day of Xmas around noon with a light lunch: eggs benedict, toast and leftover smoked salmon. Something that's still the same, compared to my old Xmas columns, is that Deon cooked most of the recipes – haha. And yes, most of the recipes are from Gordon Ramsay – his chef idol!
For dinner, I wore a nice dress and prepared a fancy dinner in the living room. This time I also made something! I prepared an amuse-bouche from pâté, bacon, and caramelized shallots; and gnocchi as a side dish, which failed, so Deon had to save it. He also cooked a beef wellington and duck breast filet. Everything tasted amazing!
As a true horror fan, I wanted to watch a Christmas horror! Compared to my housemates, I'm a die-hard horror/thriller fan. I love ghosts, serial killers, witches, demons, and whatever fits in that lane. But too keep it friendly, I chose a "family-friendly" horror. And to compromise, we watched a Christmas comedy right after!
Because my horror choice was such a succes for at least one housemate, she felt "strong" enough to do another one in the afternoon. To add some context, Deon and Julia are both too scared of horrors and thrillers and watch with their eyes closed. So, I was very pleased that she wanted to give it another try! Our choice was a good action-packed horror with just a hint of black magic – and also #feminism.
Our third Xmas dinner was only leftovers. This time I didn't mess up the gnocchi and Deon was pleasantly surprised by my comeback. He prepared the leftover beef wellington and as dessert we enjoyed Albert Heijn's ready-to-go crème brûlées. Since he wasn't convinced to join the dark side of horrors with us, we watched our usual animation series "Futurama". To our surprise, the next episode to watch was a Christmas episode! What are the odds?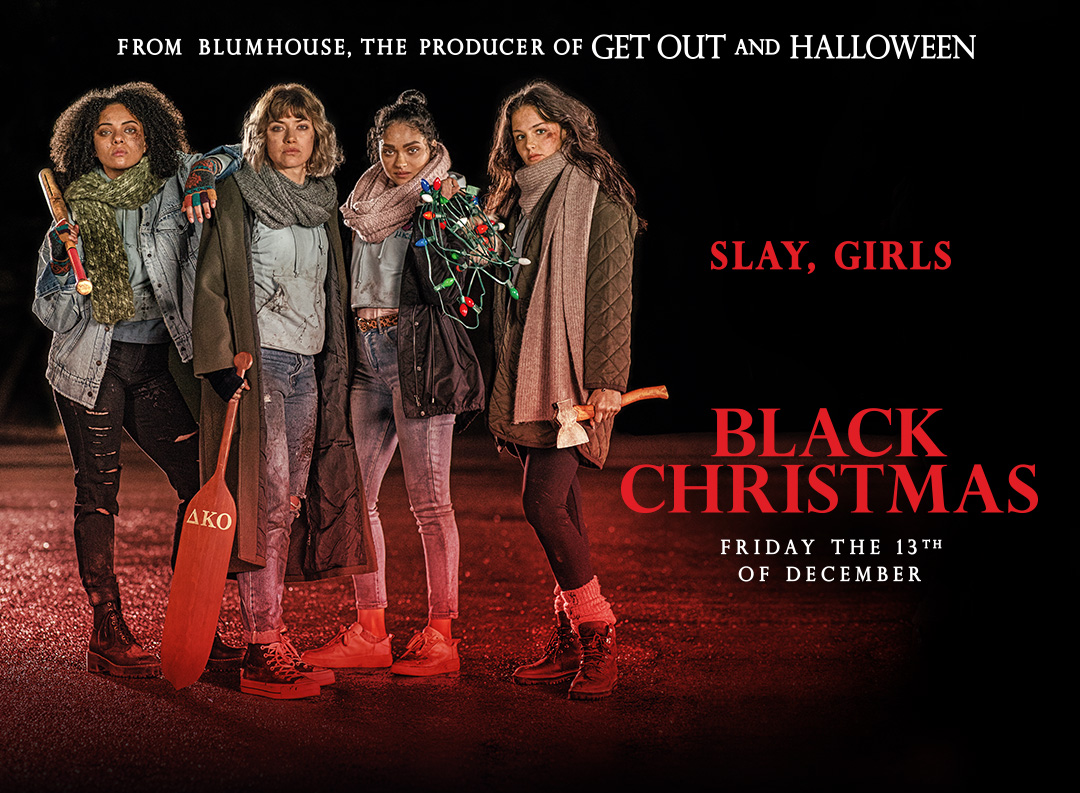 ---
And that, my fellow Hucbaldians, is how I spent my Christmas. Even though the year 2020 might've been shit don't forget to still be thankful for the little things that did go right!